My weekend started with a trip to Lake Como to feed the ducks with my wife and 3 year old daughter. While we were walking to the waters edge a rather nice Fulvia turned up. The owner was part of the flying club and went to have a ride in his "World War II" plane: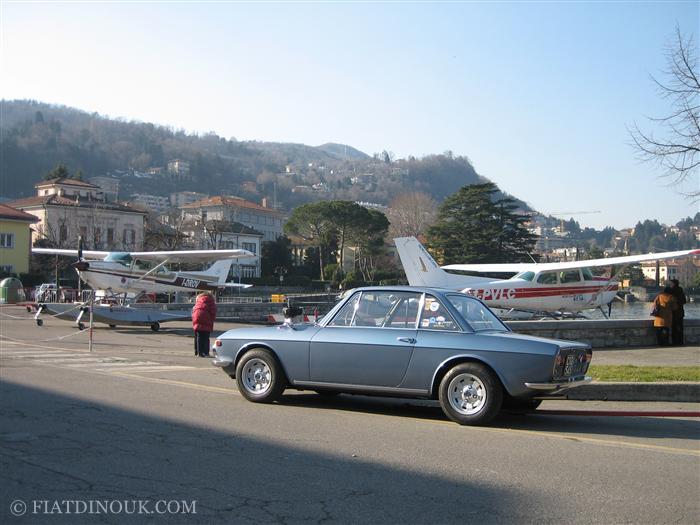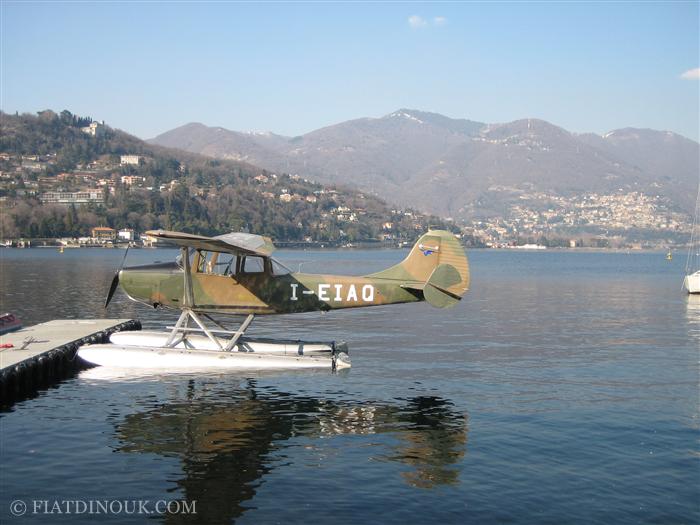 The following day I got on with a couple of little jobs on the Dino - the first one being the replacement of the deflector rubber that has had a badly repaired hole in it since I bought the car and which makes a surprisingly large amount of noise when driving at medium to high speed, thus detracting from the enjoyment of the V6!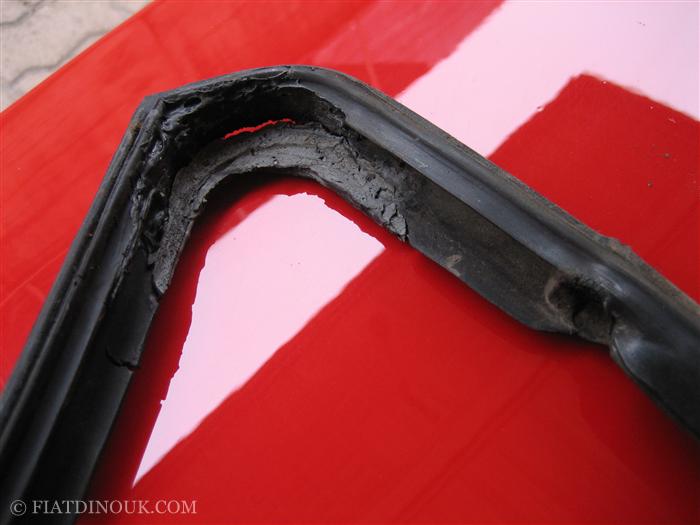 To remove the rubber meant stripping the door pannel and while it was out I cleaned up the electric window cables and pullys and regreased everything.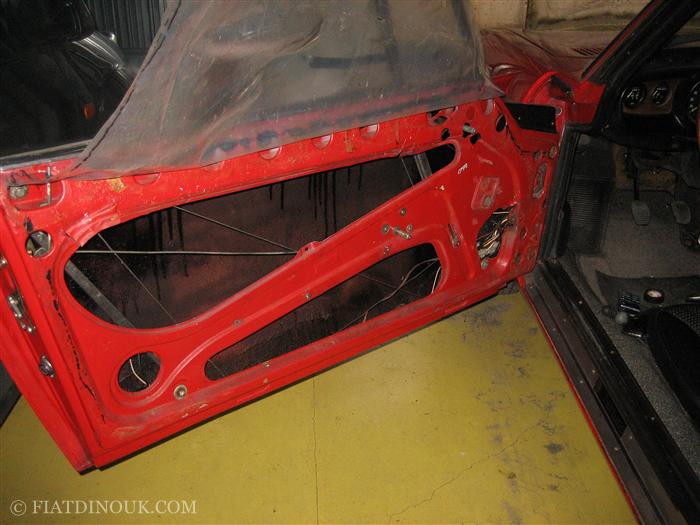 The deflector was removed along with the rubber and a new rubber fitted.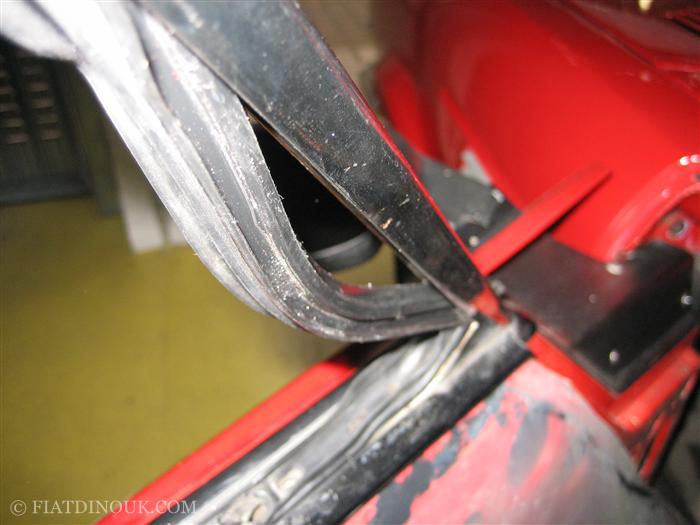 Another little job was to fit a piece of trim that was missing when I bought the car, but which I managed to source from Dirk, a member of the Yahoo forum. I used some clips I had picked up at an auto jumble and a little bit of silicon as a belt and braces solution: