I took my Dino down to see fellow Dino enthusiast and classic car collector Lorenzo Ferrari. He lives in Piacenza, about an hour and a half's drive south from me along mainly motorway, so not amazingly interesting, but a chance to cruse in the coupé which it is very good at doing. We met at Lorenzo's work and then he took me to a restaurant where we ate the local Tortelli and Porcini mushrooms (this being the mushroom season), very nice, thank-you Lorenzo for paying!
After lunch he took me to see his collection of cars, starting with the Dino and another car under wraps - can you guess what's under the blue cover?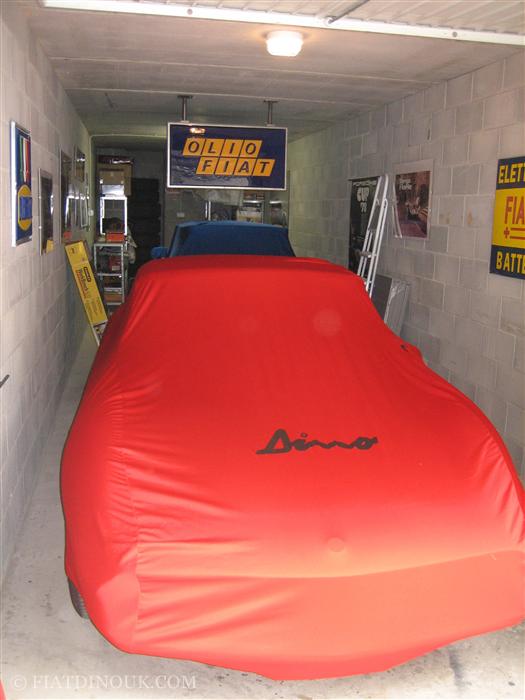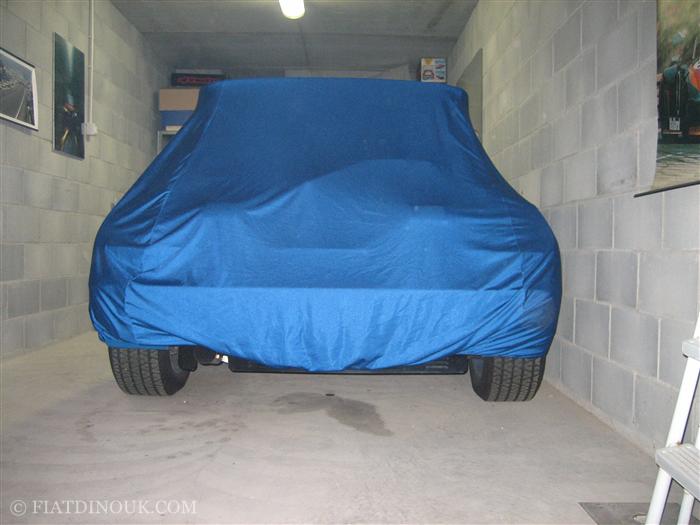 It's a first series Renault 5 Turbo, the one with the engine in the back, and has been modified to produce about 200bhp. Another car under wraps was a mint condition Lancia Delta Integrale first series: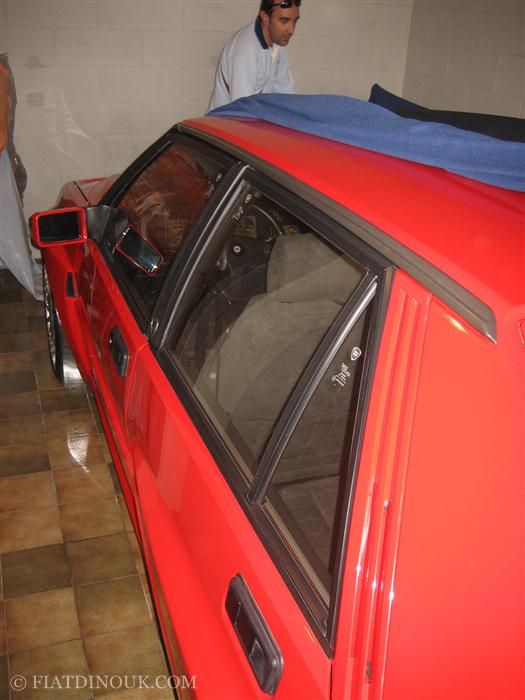 Lorenzo's Dino is a 2400 Spider that he bought in 2001 and had extensive work done to the bodywork as well as various other (not so major) work to the mechanical side of things. His preference for wheels are 7½" models sporting Pirelli P4000 205/70 VR14 tyres (which are on the verge of needing to be changed as they are getting old).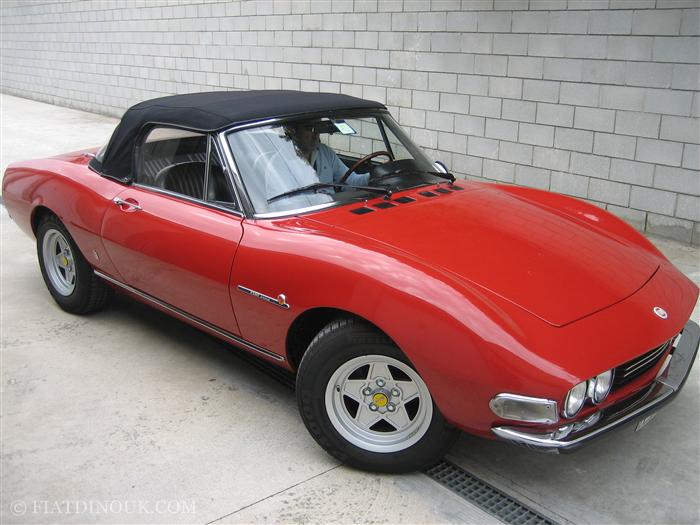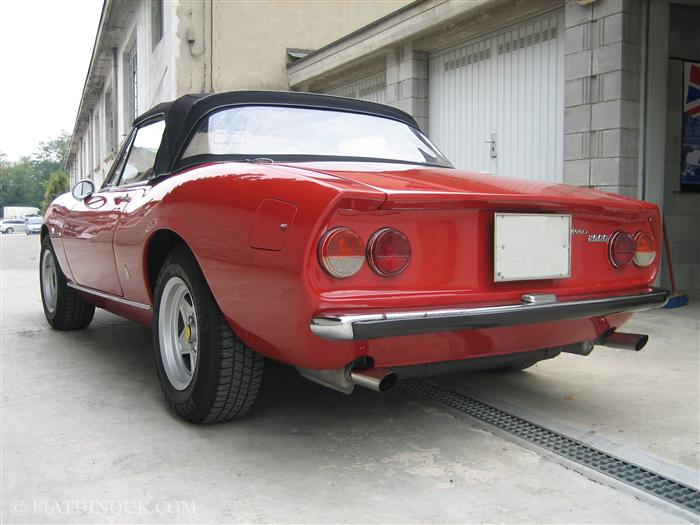 After a good look round the car he gave me the keys and we went off for a drive along the sweeping very scenic roads in the Emelian countryside near where he lives. I got a good chance to try the car on long wide straights, gradual long fast curves and some more narrow and twisty sections. All in all a very invigorating drive!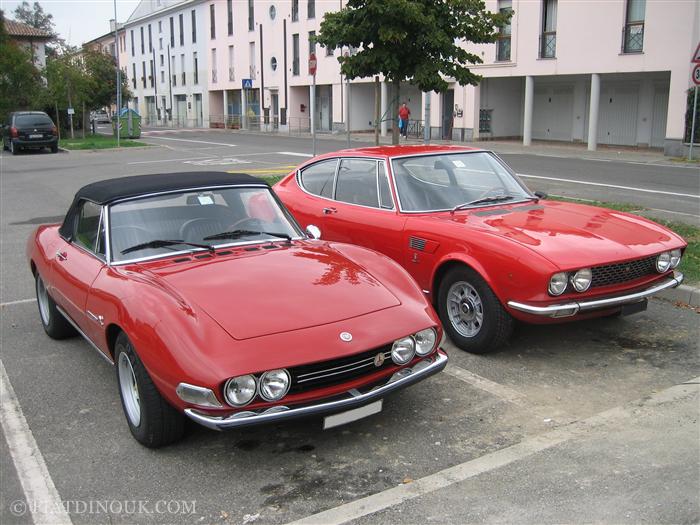 The difference in the handling of the two cars was instantly apparent, the Spider being more throwable through the twisty sections, it urges you on to keep up the high rev range and squeal the tyres around the bends. Braking on this car was a bit hit and miss, sometimes plenty, other times not enough. Long straights were also a bit hairy when going at high speed as the car tended to get a little bit nervous. It was most happy switching round the lanes amongst the vineyards and rolling hills.
Returning the favour I gave the keys of my coupé to Lorenzo to see what he thought of it. The verdict being that the coupé was the car of a "Comendatur" (milanese for Comendatore i.e. the name that was given to the heads of industry of the time - Enzo Ferrari was known by this title)! Indeed, driving home was very comfortable and I could imagine myself stepping out of the Dino and into the office of a multinational in the late 60's!
On the way home I stopped in to meet Tony Berni of
Bernimotori
at his mechanics workshop and to see Lorenzo's last car - an Abarth Formula Italia that his is having restored: