I was invited by Lorenzo (see previous post) to a social classic car club meeting in the Emilia Romagna region starting from a town called Fiorenzuola. The club is the same one that organises a hillclimb at the historic town of Bardi (also in the same area) which I participated in last year in my Alfasud but didn't make it due to alternator troubles this year (see another previous post!).
The day started with a 9 o'clockish meet in a wide tree-lined road in Fiorenzuola. About 30 cars of varying types and ages turned up (as well as owners of various types and ages too!) and greetings over, the local band and majorettes arrived in our honour: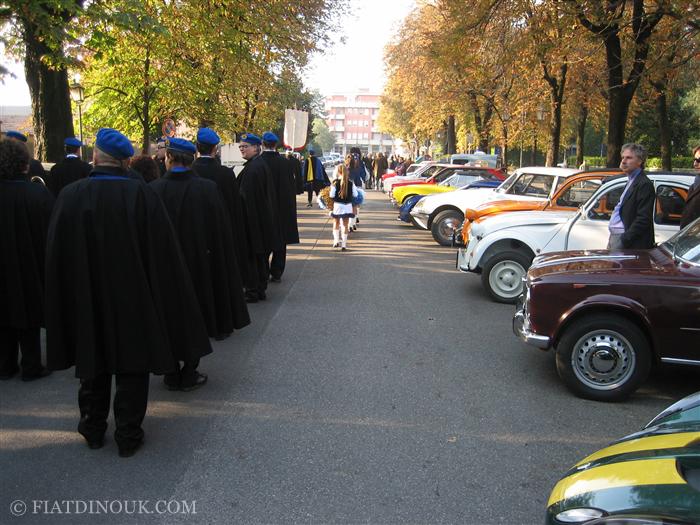 After they had strutted their stuff they were treated to a warming early morning drink or two: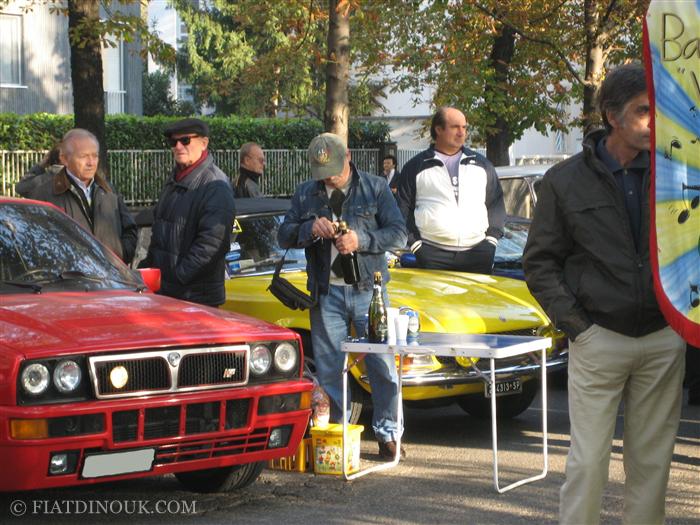 We popped over the road for a quick coffee and it was start up the engines, we're off. The route took us up to the edge of the beautiful medieval town of Castell'Arquato (the starting venue of the annual "SilverFlag" Castell'Arquato to Vernasca hillclimb) and then up into the rolling hills and valleys of the local wine producing area. It seemed only right then that our first stop was at a vineyard for a tasting session of the new 2009 wine (not too much, we're driving remember) with some nibbles and a chat: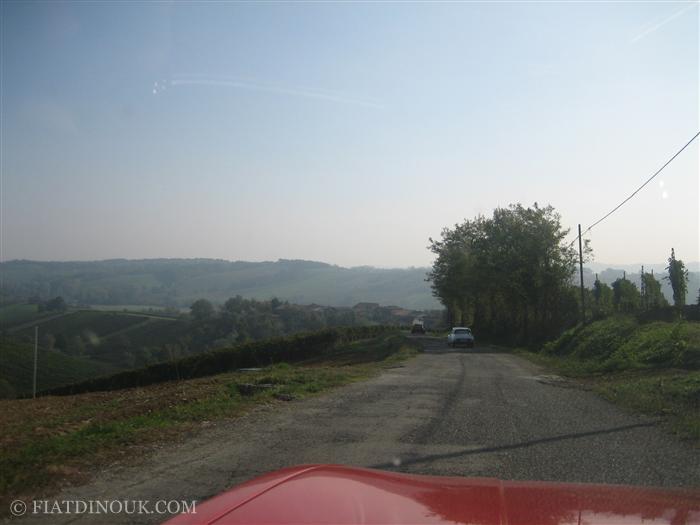 Back into the cars and more stunning scenery along the way to our second stop which was a Parmesan cheese producer with a very reasonably priced farm-shop to stock up in. Back on the road again after more eating and drinking for the final jaunt up to a hidden away farmhouse restaurant for a very tasty and enjoyable meal.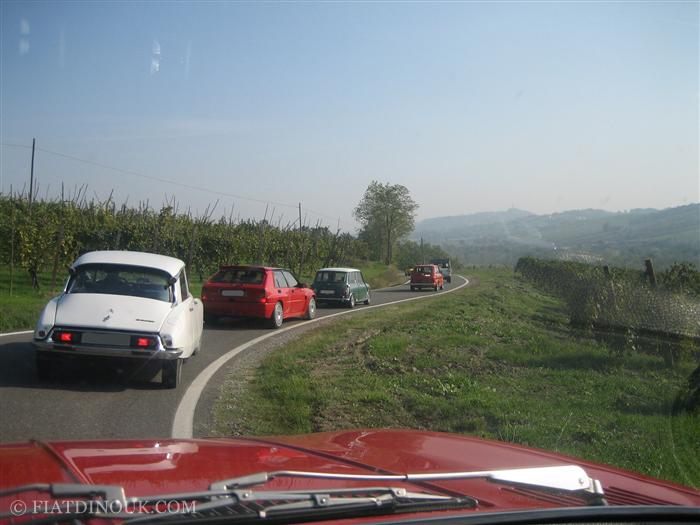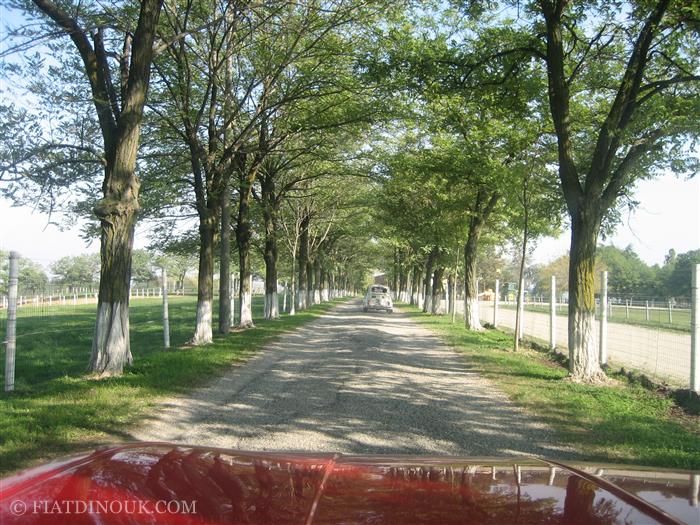 Thanks to Franco Polloni for organising the event and Sig.Montenegro for sponsering it. See you all next time!